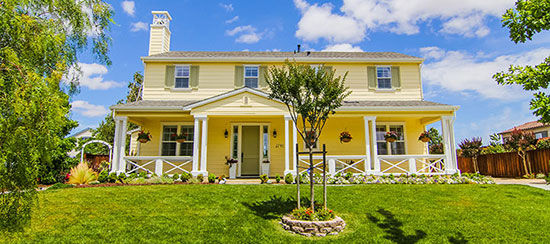 Why Sell With Us?
WE WILL GO ABOVE AND BEYOND TO MEET YOUR NEEDS
Although it may appear to be easy to sell on your own there are a few things one should consider first:
Determining the Best Asking Price
By properly pricing your home you ensure that the gap between the asking and selling price is small and that there will be a greater likelihood of competing offers.  (studies have shown more money is generally left on the table by for sale by owners than with a professional)
Should You Sell or Buy First?
Should you wait for the right home to come on the market before putting your current home up for sale or should you sell first and then go out and find what you want?
Common Errors to Avoid When Selling;
The selling and buying of a house can be a stressful and confusing process. Not only is it very expensive to 'learn from your mistakes' but very few people move often enough to gain the needed experience.
Moving Checklist
Moving can be such a stressful undertaking that we often get distracted and forget to do the little things like forward our mail or change our driver's license address.
Here are some helpful reminder checklist of things you may want to do.
Preparing Your Home for Showing
After only fifteen seconds most buyers have already developed a perception of your property that will color their feelings for the rest of the showing and perhaps dramatically affect their perceived value of the property. "Curb Appeal" is very important so don't neglect the outside!
Should You Renovate or Just Move?
If you find yourself wondering what it would be like to have a larger kitchen, an extra bathroom or even a main floor family room, you are probably wrestling with the dilemma: "Should I renovate or just move?" We can help by knowing what adds value and what doesn't.
The value of working with a REALTOR®
Selling your home is a complex and stressful undertaking; Getting an expert to help will save you time, money, and aggravation.
We also:
Act as a buffer between parties to avoid conflict.
Ensure that you are getting the highest value possible for your home.
Have insurance to be your insurance…why would you not want to be covered?
Do this everyday and have a passion for it…We really do…It's not about us…It's all about you!